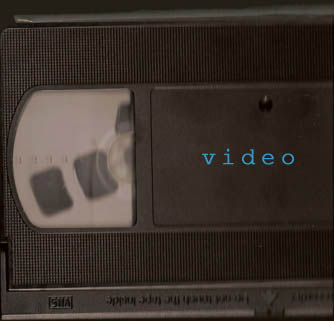 SLIDESHOW: single video, 06:41, 2007

In his photo- video slideshow, Peter Barényi allowed others to style him into their own vision of who he is. He acted as a passive marionette in the hands of his friends and family, who staged him into various bizzare postures and costumes. The portrait photographs were complemented by an acoustic element- dialogues with the individual persons involved, recorded directly during the process of creating the pictures. The main motif was the author's desire to discover as much as possible about how others percieve him.


SLIDESHOW: single video, 06:41, 2007

Peter Barényi sa vo foto- video slideshow nechával štylizovať do predstavy o sebe samom, ktorú si o ňom vytvorili iní. Vystupoval ako pasívna figúrka v rukách svojich blízkych, od ktorých sa nechal režírovať do rôznach bizarných polôh a preoblečení. Portrétne fotografie autora boli podporené zvukovou zložkou- dialógmi s jednotlivými aktérmi, zachytenými priamo pri procese vzniku fotografií. Hlavným motívom bola autorova túžba dozvedieť sa čo najviac o tom, ako ho vnímajú jeho najbližší.